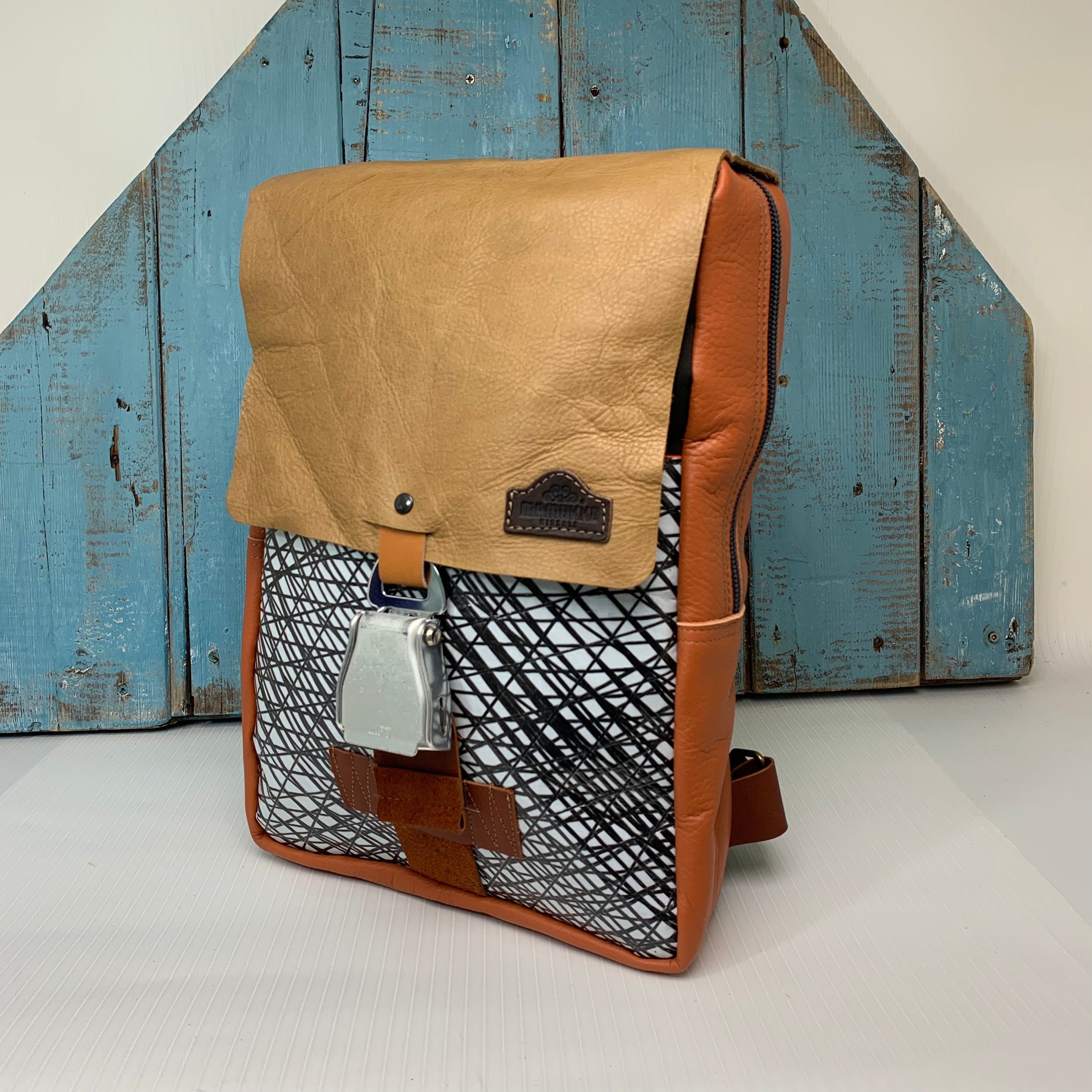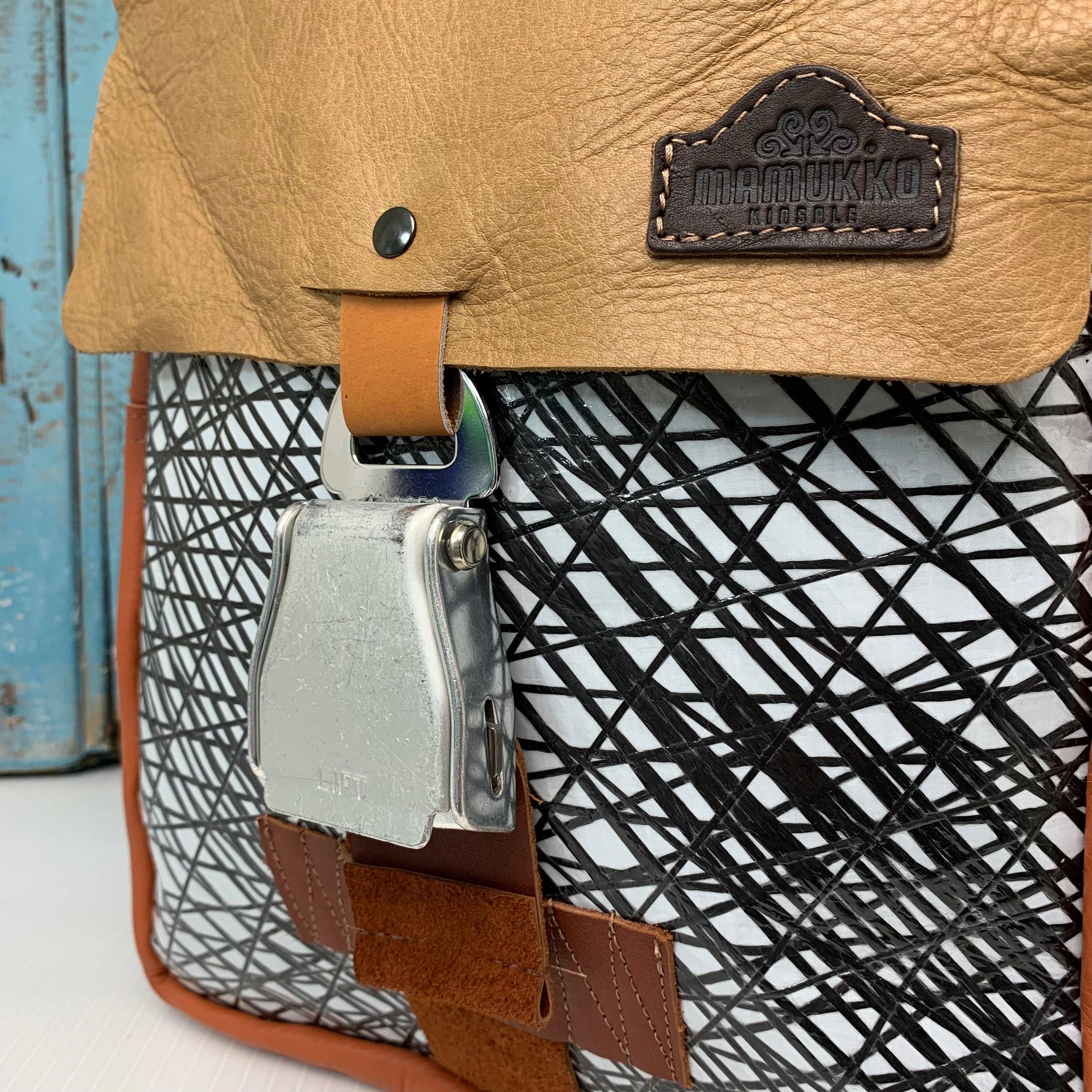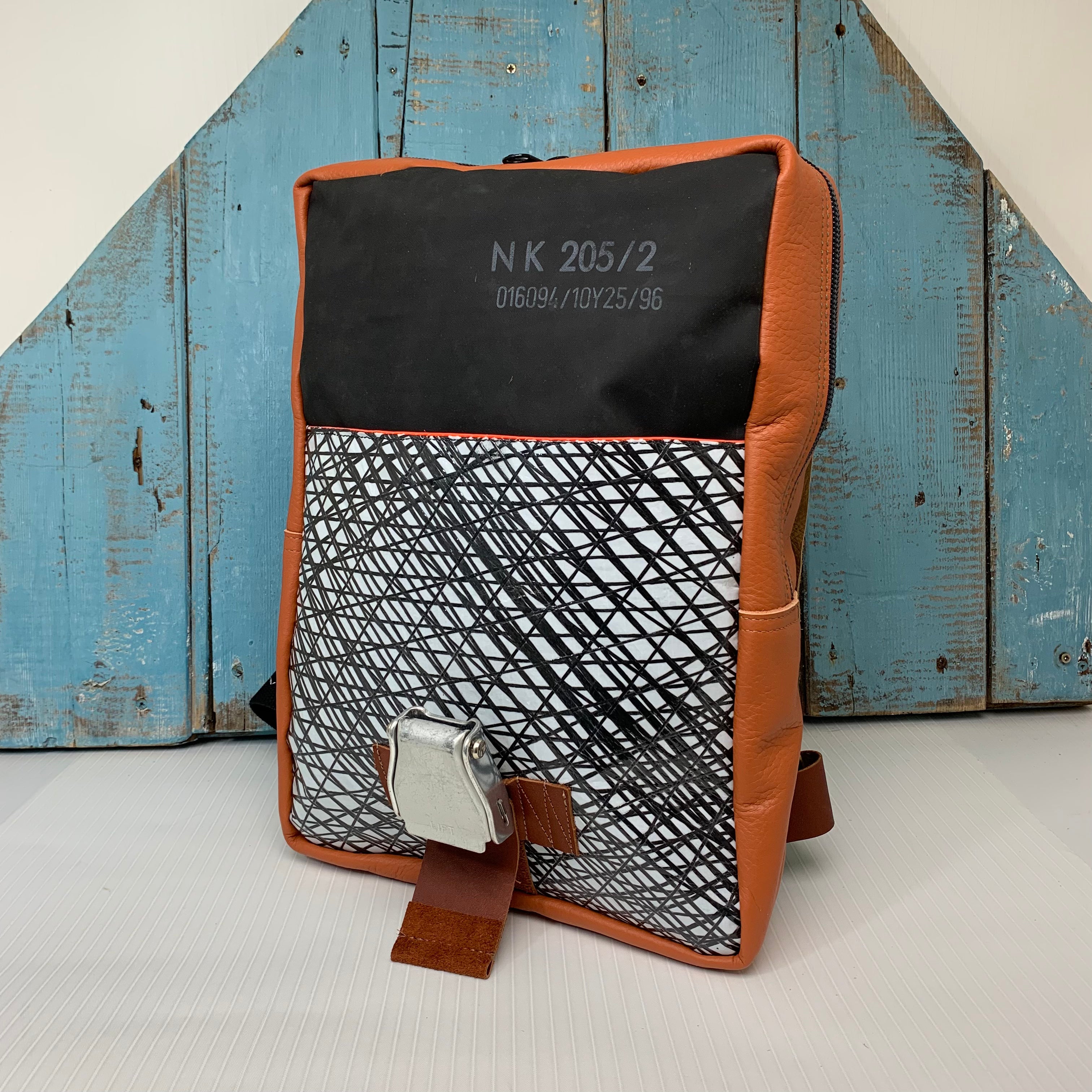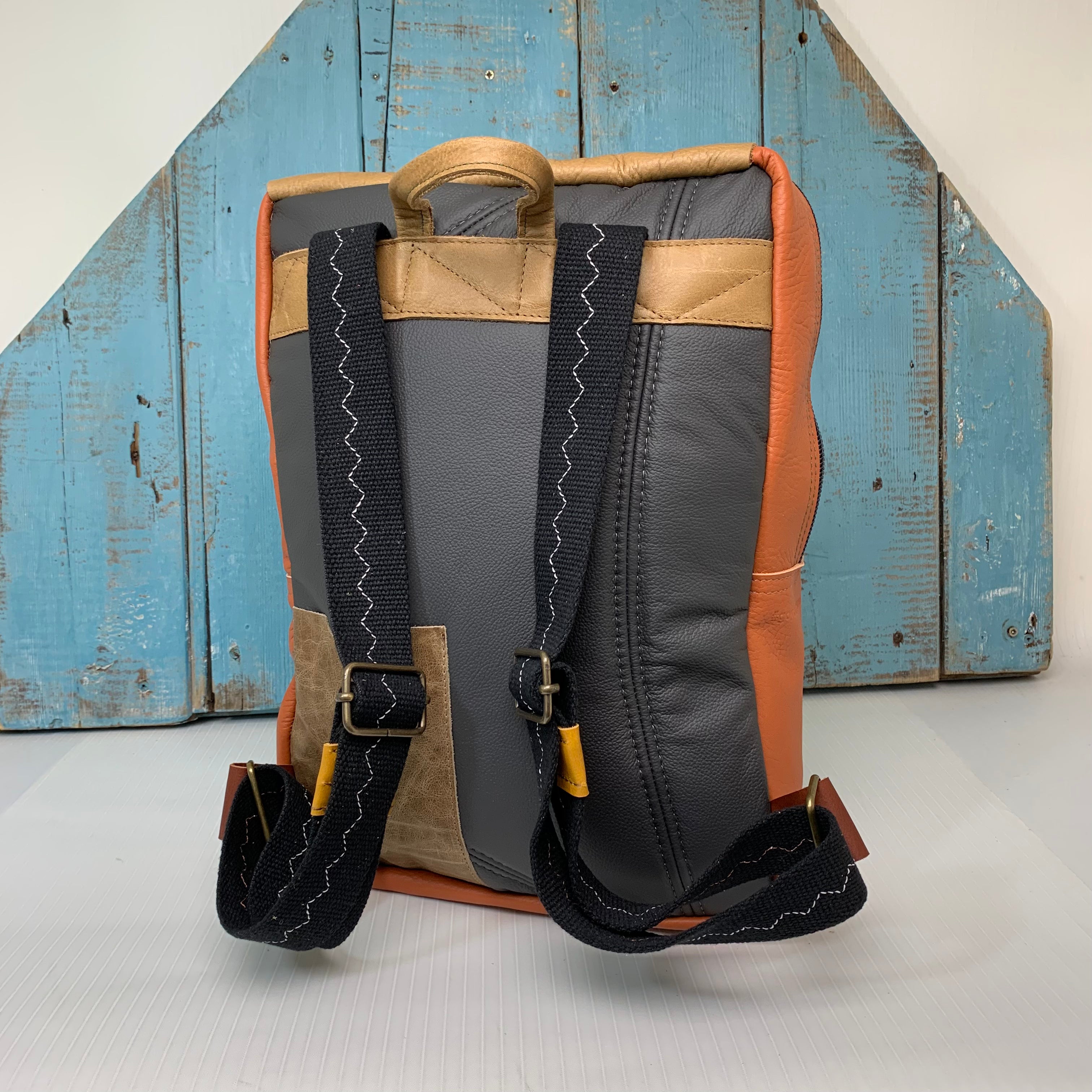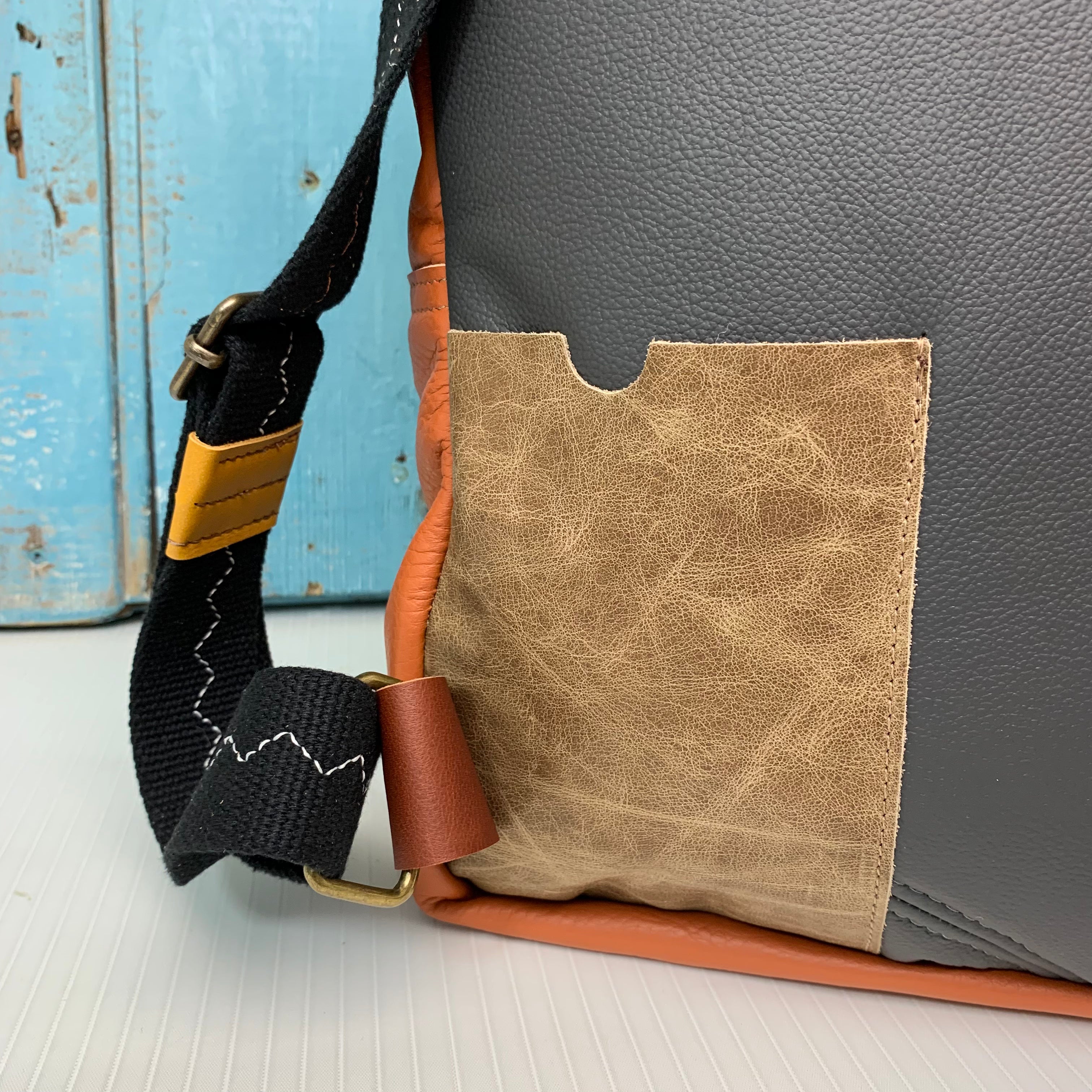 Introducing the "Designer Deluxe" by Mamukko: Redefining Luxury Through Sustainable Innovation

Elevate your style while making a statement for sustainability with Mamukko's latest masterpiece, the "Designer Deluxe" backpack. This exceptional piece embodies the perfect fusion of responsible circular design and ethical craftsmanship, proudly made in Ireland by master artisans who pour their expertise into crafting each piece.

Limited to an exclusive run of only 10 units, the "Designer Deluxe" is a true collector's gem. Mamukko's commitment to environmental consciousness shines through as each backpack is meticulously crafted from upcycled materials, breathing new life into items with rich histories.

The very fabric of the "Designer Deluxe" tells a tale of innovation: it features upcycled segments of the IMOCA60 Hugo Boss sail, a decommissioned liferaft, and an airplane seat, seamlessly woven together to create a harmonious blend of textures and stories. The premium upcycled leather accents not only exude luxury but also underline the brand's dedication to sustainable fashion.

In a nod to its aviation-inspired elements, the backpack elegantly secures your belongings with an airplane seat buckle, ensuring both security and a unique, eye-catching detail.

Beyond its undeniable visual appeal, the "Designer Deluxe" is a testament to Mamukko's ethos: marrying form, function, and responsibility. By embracing circular design principles, Mamukko transforms discarded materials into a masterpiece that doesn't just carry your essentials but carries a message of conscious consumerism.

Act fast to own a piece of this extraordinary edition. With only 10 units available in this batch, the "Designer Deluxe" backpacks are proving to be as sought after as they are sustainable. While they seem to be taking flight even before landing in our online store, we invite you to connect with us directly to secure your purchase.

Discover Mamukko, discover yourself. Step into a world where luxury isn't just defined by aesthetics but by a commitment to a better planet. Join the movement of individuals who choose to go their own way, making a positive impact with every step they take.

Embrace the future of fashion. Embrace the "Designer Deluxe."

* crafted in small batches of 10. limited edition, always
* handmade in Ireland by Mamukko
* stitched to industrial strength with our well respected & looked after Adler sewing machines
* embossed Mamukko logo on the front, serial number inside the bag
* dimensions: 40 X 28 X 13 cm
Regular price

Sale price

$406.00

Unit price

per