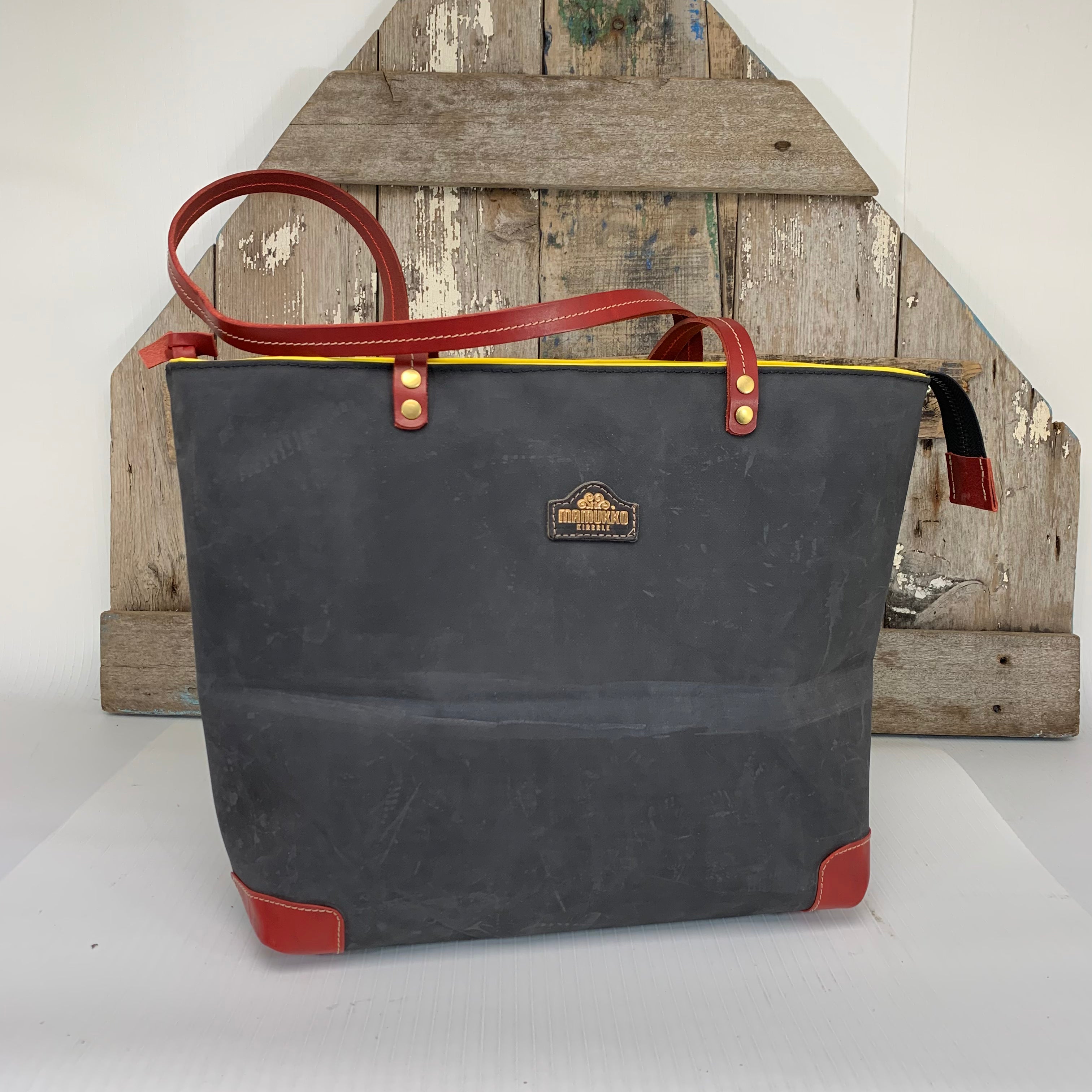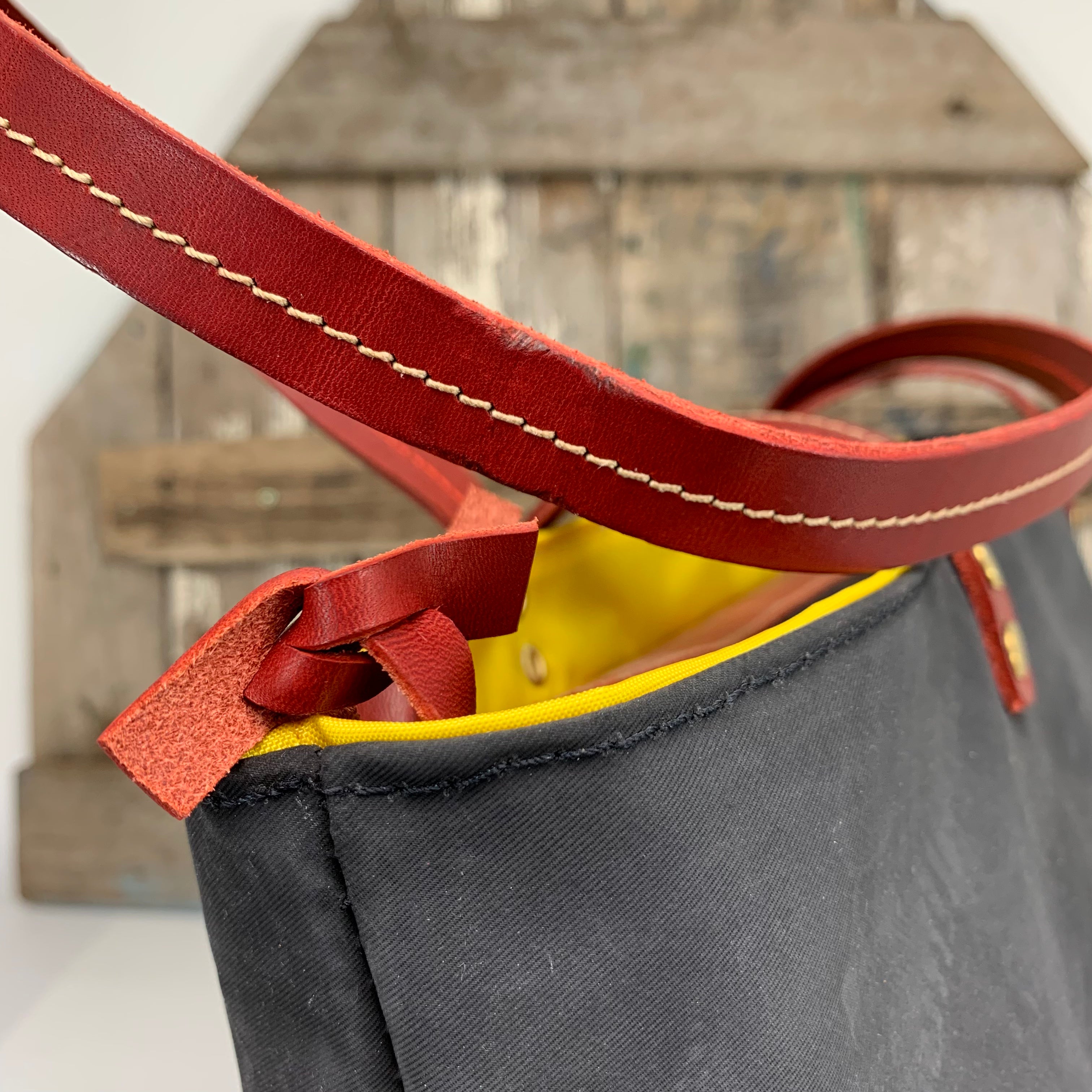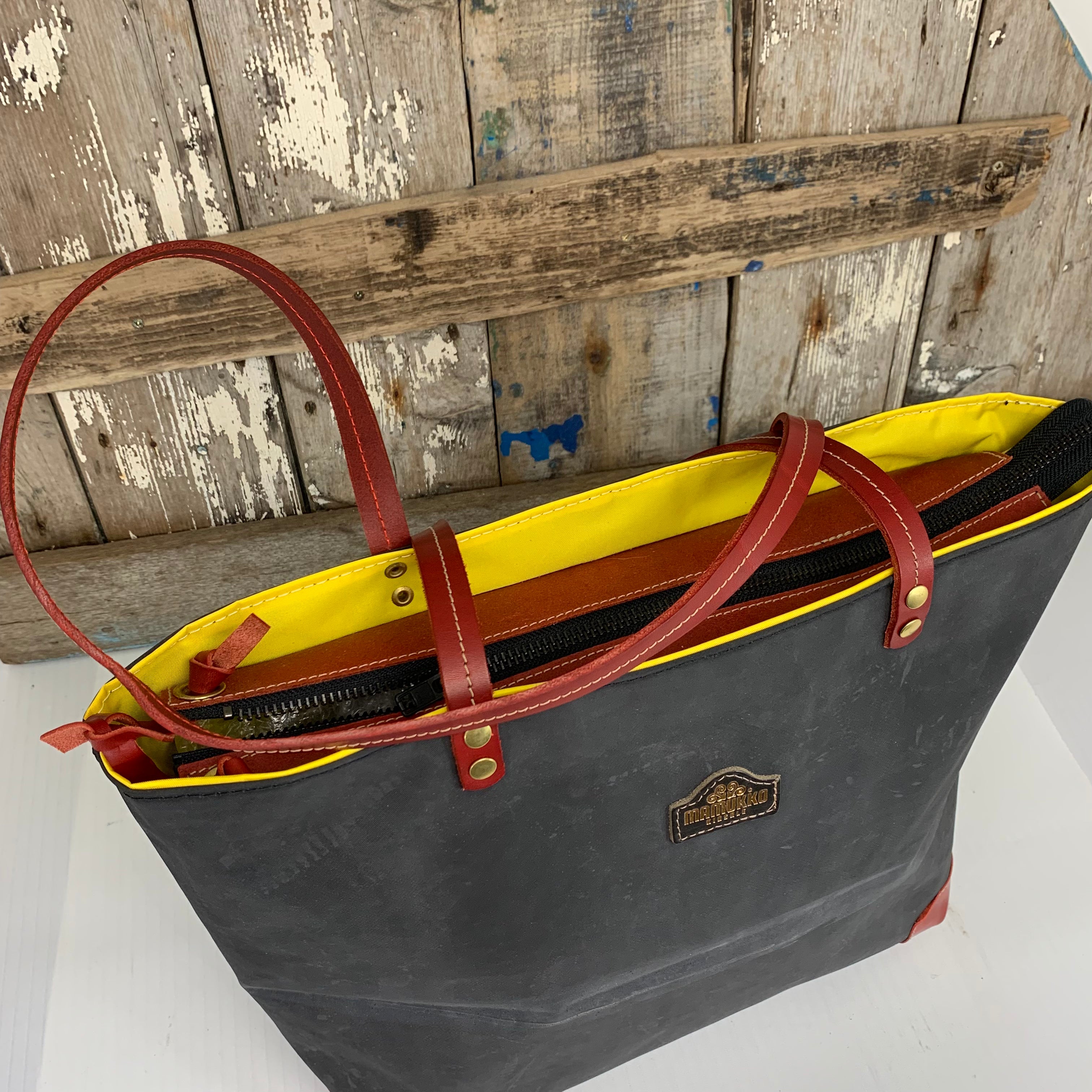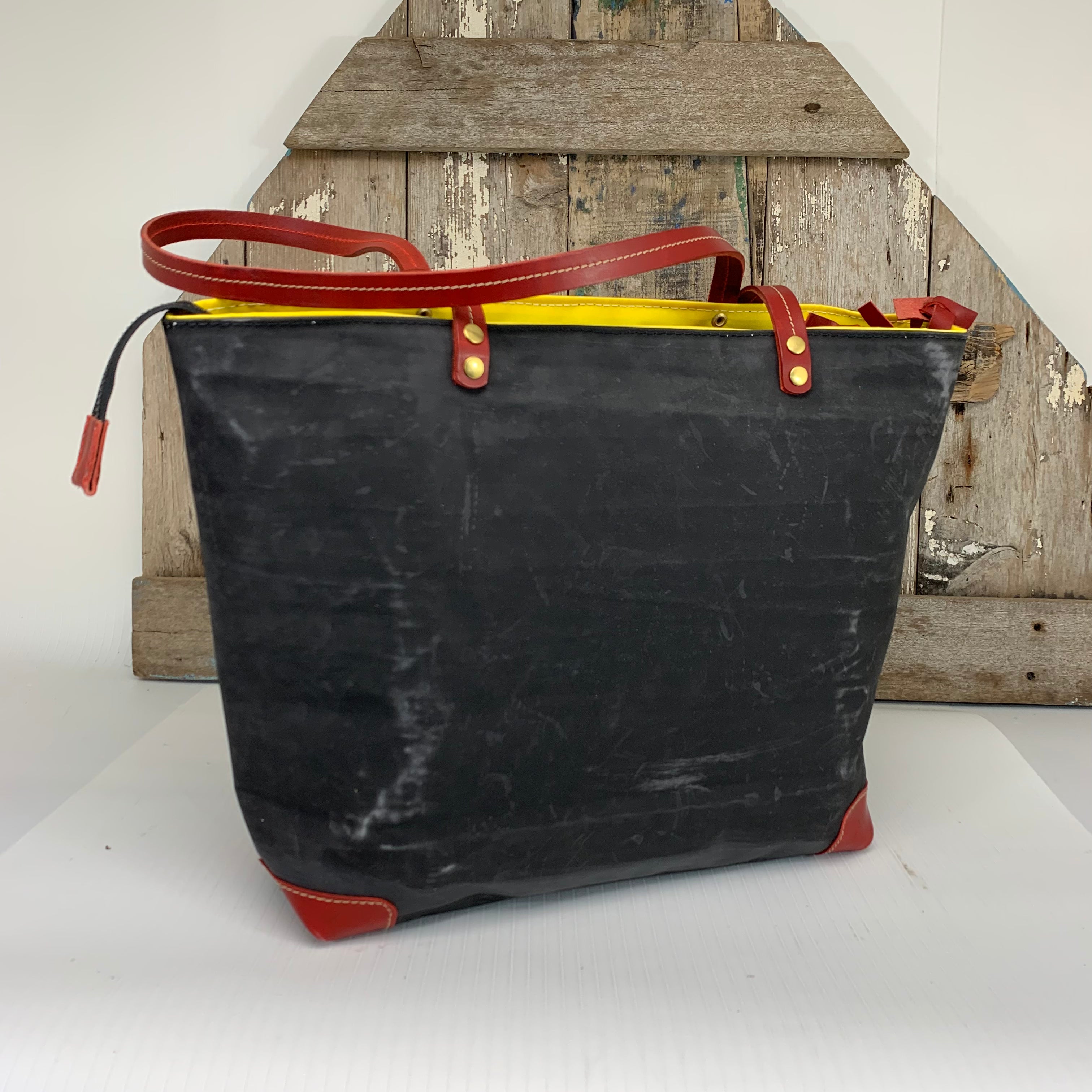 Liferaft Tote – Yellow inner Light
Mamukko's main ladies Liferaft Tote. Originally three were made and sold first, early 2019, on the cusp of our recent historic times. A lady who bought one, revisited the shop with it on her shoulder.  She treats it roughly, she reported, including even standing on it, adding, "it easily dusts it off, and it still looks respectable!".
Well, not what you really want to hear happen to a quality crafted item, perhaps, however we appreciate our customers often model our products, even photo them, so perhaps product testing is just the next step in our valued relationship.
First batches made with orange inside and called "Inner Light" this limited editor batch has a yellow life vest material lining, hence the name. We value all inner lights, and craft our goods to reflect our customers to offer you a balanced design. 
Unique features:
* Limited edition tote, made in a batch of 8, when they are gone, gone probably for good
* Crafted from natural rubber upcycled liferaft & Italian veg tan leather combination
* Handmade in Ireland by Nora and Attila
Features:
* Red genuine leather shoulder straps
* Reinforced leather corners for longer wear
* Lined with yellow emergency life vest material ( sure Upcycled )
* Black YKK  zip
* Made from decommissioned Liferaft rubber
* Stitched to industrial strength with our well respected & looked after Adler sewing machines
* Size: 40 x 30 x 17 cm
Regular price

Sale price

$271.00

Unit price

per