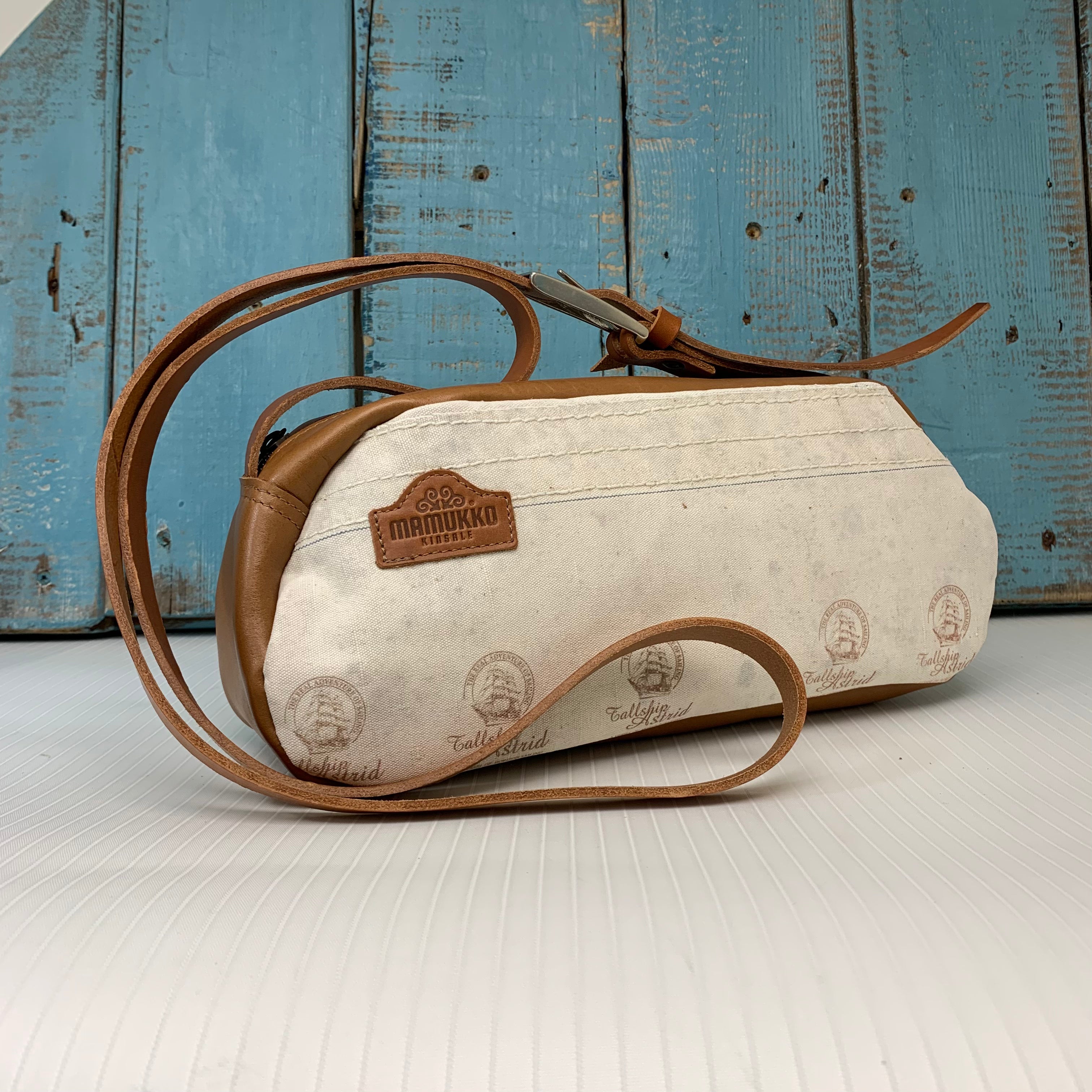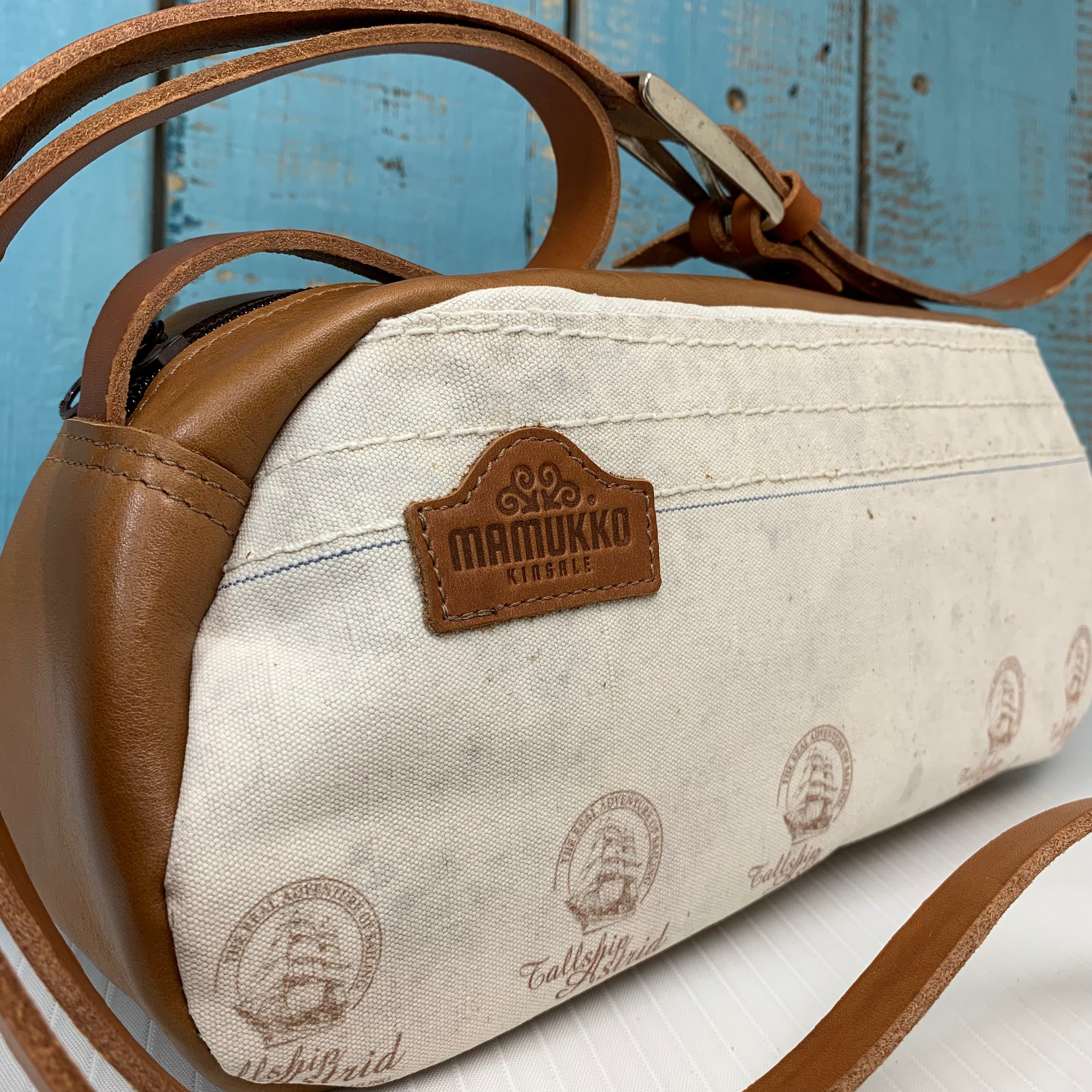 Tallship Astrid ReNuCapsule X
Introducing the Tallship Astrid ReNuCapsule X by Mamukko, a captivating blend of maritime heritage and sustainable style. Meticulously handcrafted by Mamukko's artisans, this bag represents our commitment to innovation and eco-consciousness.
The Tallship Astrid ReNuCapsule X takes its name from the original canvas Tallship Astrid square sail, salvaged from the Dutch Tallship that sank off the coast of Kinsale in 2013. This sail infuses the bag with a rich history and nautical charm.
Designed to seamlessly integrate into your daily life, the Tallship Astrid ReNuCapsule X combines functionality and elegance. Its well-organized interior, complemented by reclaimed sailcloth and ethically sourced leather, offers practicality without compromising on style.
Embrace sustainability and make a statement with the Tallship Astrid ReNuCapsule X by Mamukko, a true testament to our dedication to craftsmanship and responsible fashion. Join us in reducing waste and celebrating maritime heritage with this remarkable bag.
features:
* Handmade in Ireland by Mamukko in limited batches
* Stitched to industrial strength with our well respected & looked after Adler sewing machines
* Embossed Mamukko logo
* Dimensions: 30x15x10 cm
Availability:
Out Of Stock
Regular price

Sale price

$157.00

Unit price

per