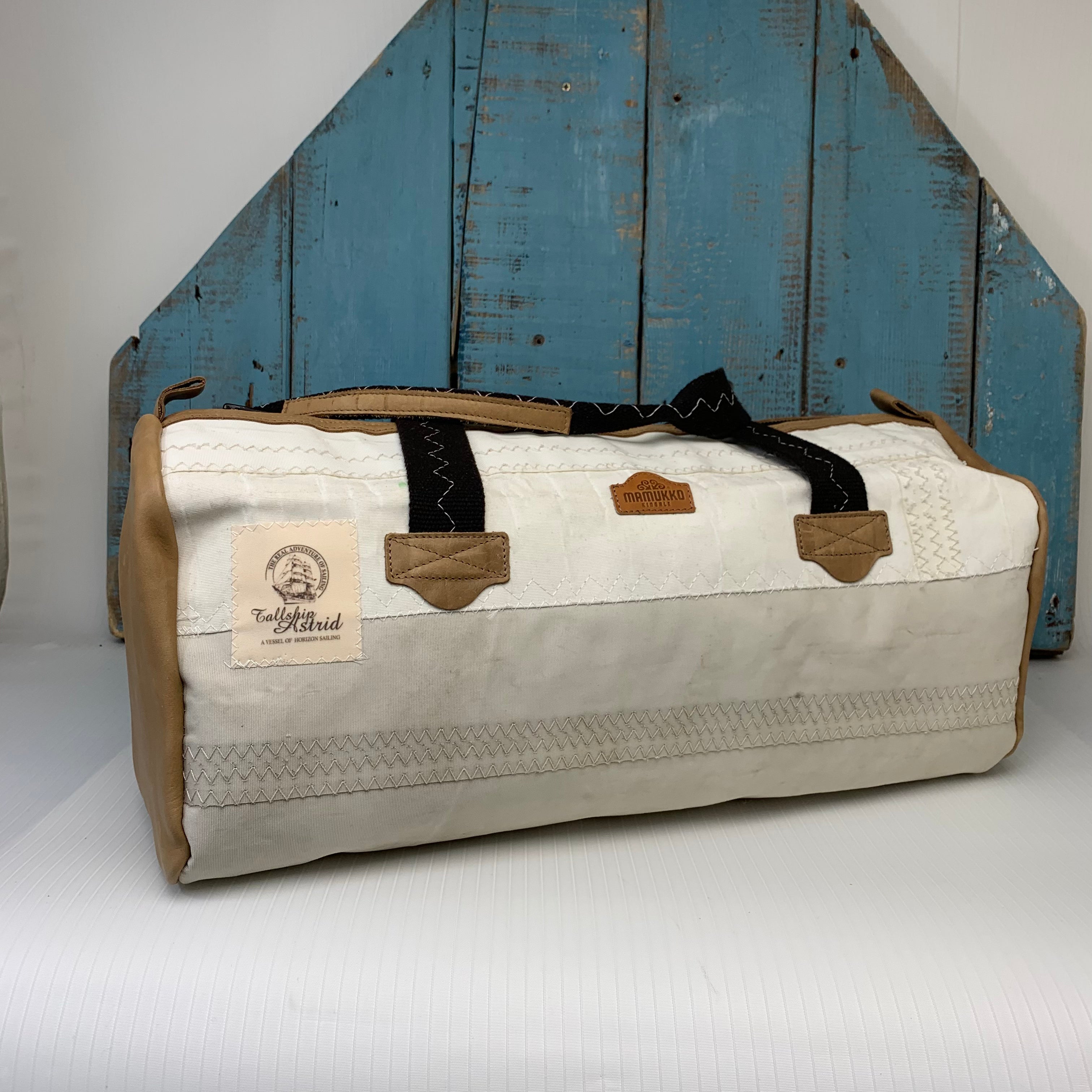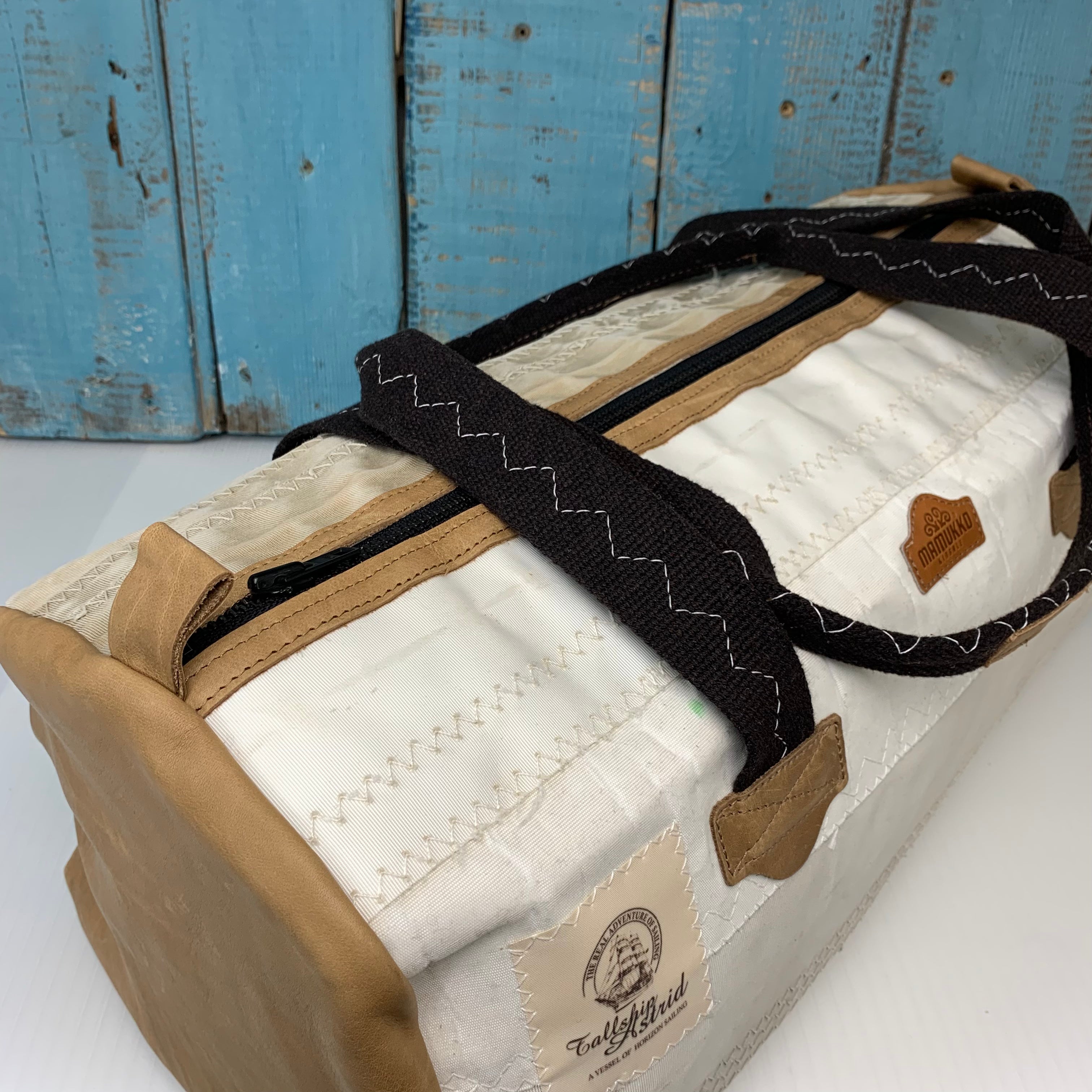 Tallship Astrid Holdall X
Elevate your travel game with a bag that embodies the ethos of sustainable luxury and celebrates the unique stories of materials - the Mamukko Tallship Astrid Holdall X.
The new Tallship Astrid Holdall X from Mamukko, the ultimate accessory for those who appreciate craftsmanship, sustainability, and art. Each bag is crafted from the remnants of the Tallship Astrid sails, using the offcuts of the sail material that was used ten years ago to create the original Tallship Astrid collection. The leather accents on the bag are made from luxury upholstery leather remnants, adding to the bag's unique and high-end feel.
This exclusive bag is not only a functional piece of luggage but also a collector's item, a unique piece of art that tells a story. Only five of these bags were made, with two featuring dark brown leather accents and three with light brown leather accents.
The rugged, durable design is perfect for travel, with plenty of space to hold all your essentials, while the high-quality materials ensure your belongings stay safe and secure. Mamukko's commitment to sustainability is evident in every detail of the Tallship Astrid Holdall X. By repurposing the offcuts from the original Tallship Astrid sails and using luxury upholstery leather remnants, they are reducing waste and giving new life to materials that would otherwise be discarded.
The result is a beautiful and functional bag that is not only environmentally friendly but also adds a touch of history and nostalgia to your everyday life. Whether you're a collector, a lover of art and craftsmanship, or simply looking for a unique and sustainable travel accessory, the Tallship Astrid Holdall X from Mamukko is the perfect choice. With its one-of-a-kind design and impeccable construction, it's sure to be a treasured addition to your collection for years to come.
features: 
* inside pocket, heavy cotton handles
* unique serial number
* handmade in Ireland by lovers & makers, Nora & Attila
* stitched to industrial strength with our well respected & looked after Adler sewing machines
* dimensions: 53 X 28 X 26 cm
Availability:
Out Of Stock
Regular price

Sale price

$415.00

Unit price

per