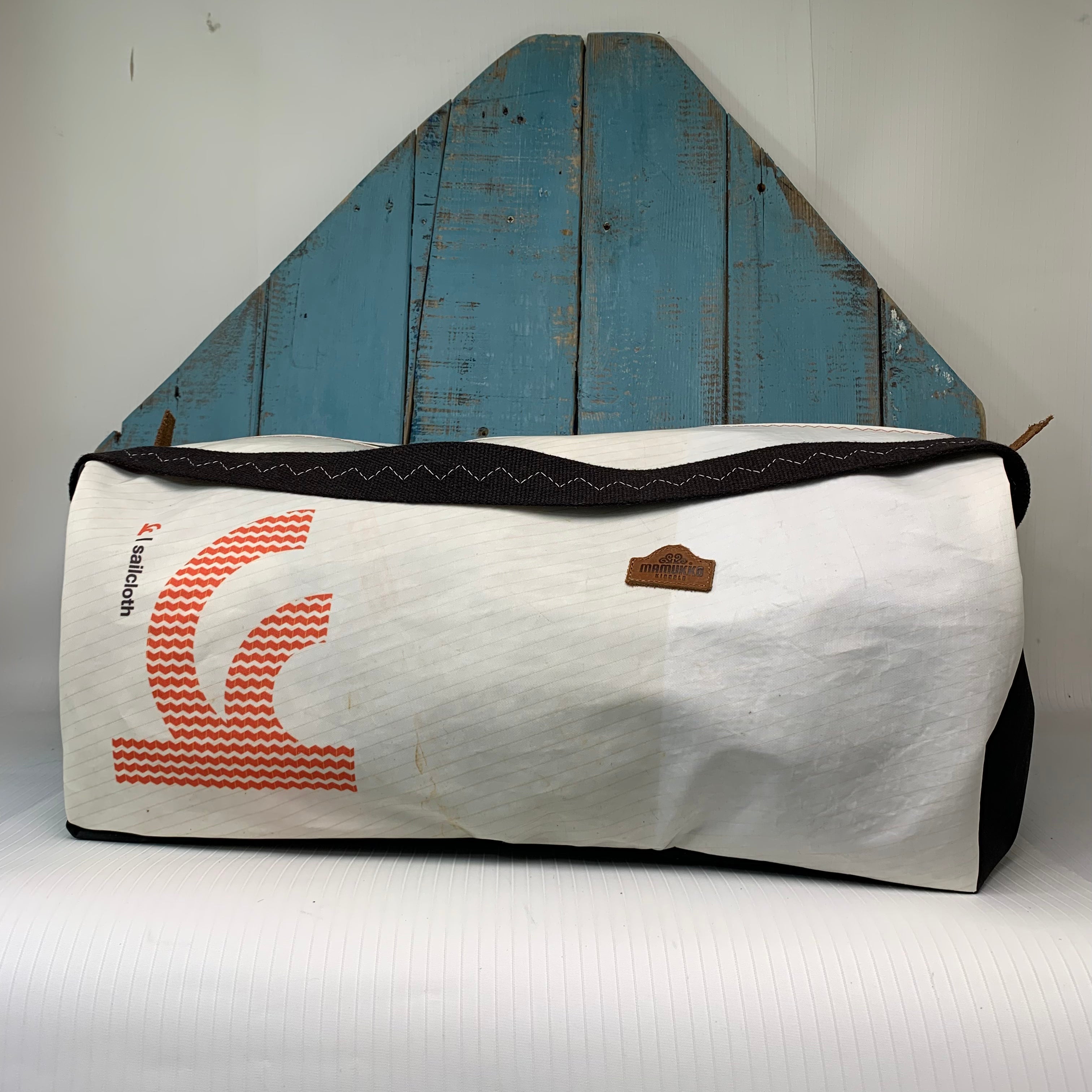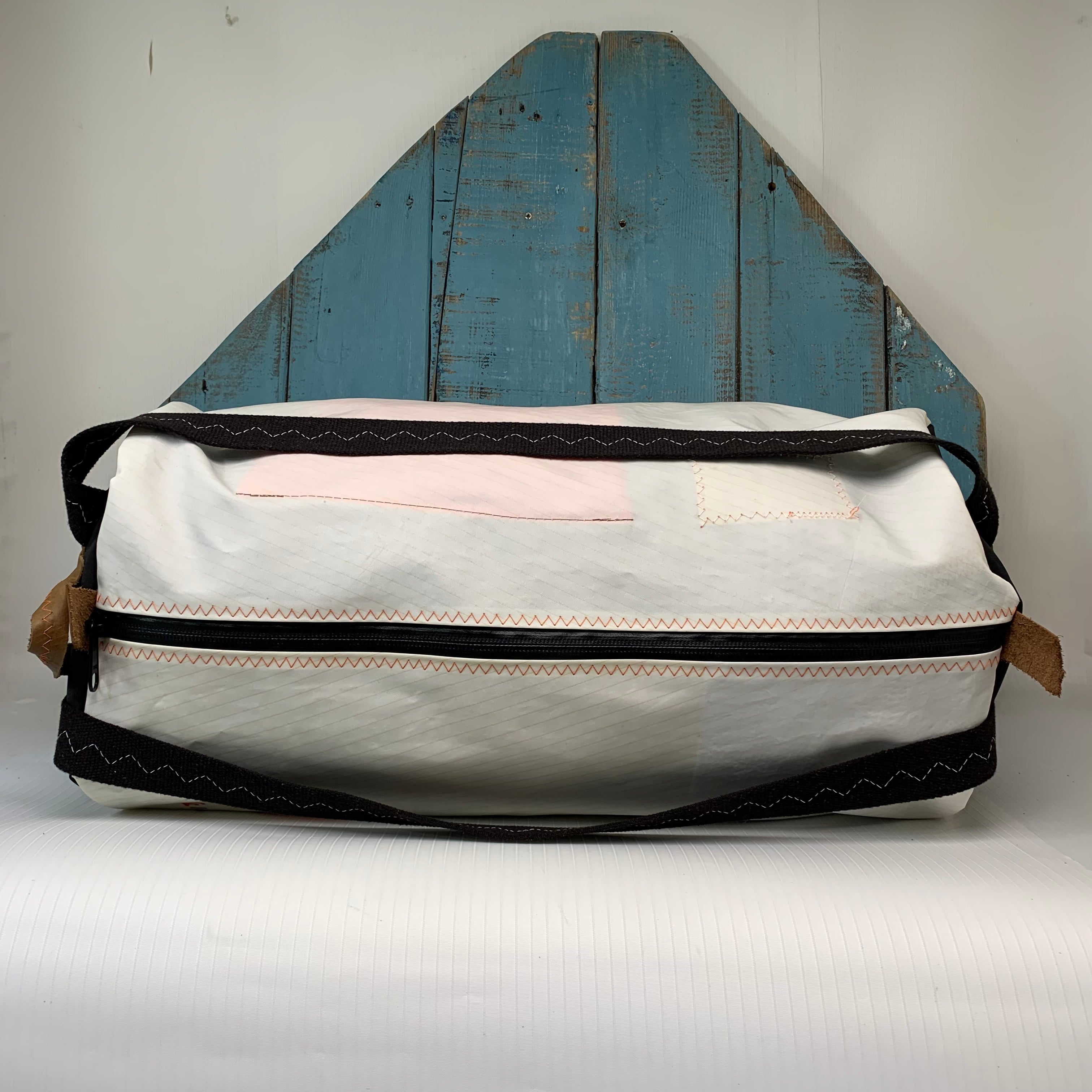 Rain Walker Vectran Edition
Introducing the "Rain Walker Vectran Edition" by Mamukko, an original design that dates back to 2012. Created by our co-founder, Levente Magyar, this bag represents a timeless fusion of sustainability and innovative craftsmanship.

The "Rain Walker" is a testament to Mamukko's dedication to upcycling, as it is meticulously crafted from an upcycled evacuation slide and Hood textiles vectran sail. This unique combination of materials showcases our commitment to transforming discarded items into functional and stylish accessories.

With its versatile design, the "Rain Walker" can be worn, grabbed, or effortlessly converted into a backpack, providing ultimate convenience for urban explorers and outdoor enthusiasts alike.

As a limited edition item, the "Rain Walker" maintains its exclusivity, ensuring that each owner possesses a truly distinctive piece of sustainable fashion history. Adorned with our signature zig-zagged sail logo and Mamukko designs "crafted" by Imre Bako, this bag embodies the spirit of our brand.

Experience the timeless allure of Mamukko's original 2012 design with the "Rain Walker" and join us in our mission to reduce waste while embracing fashion-forward sustainability.
"Vectran" is a high-performance synthetic fiber that is known for its strength, durability, and resistance to moisture and UV radiation. It is often used in sailmaking, where it is woven into fabrics and used for sail membranes due to its ability to hold up against the harsh conditions of the ocean.
features:
* Handmade in Ireland by Mamukko in limited batches
* Stitched to industrial strength with our well respected & looked after Adler sewing machines
* Embossed Mamukko logo
* Dimensions: 60 X 26 X 28 cm
Availability:
Out Of Stock
Regular price

Sale price

$211.00

Unit price

per