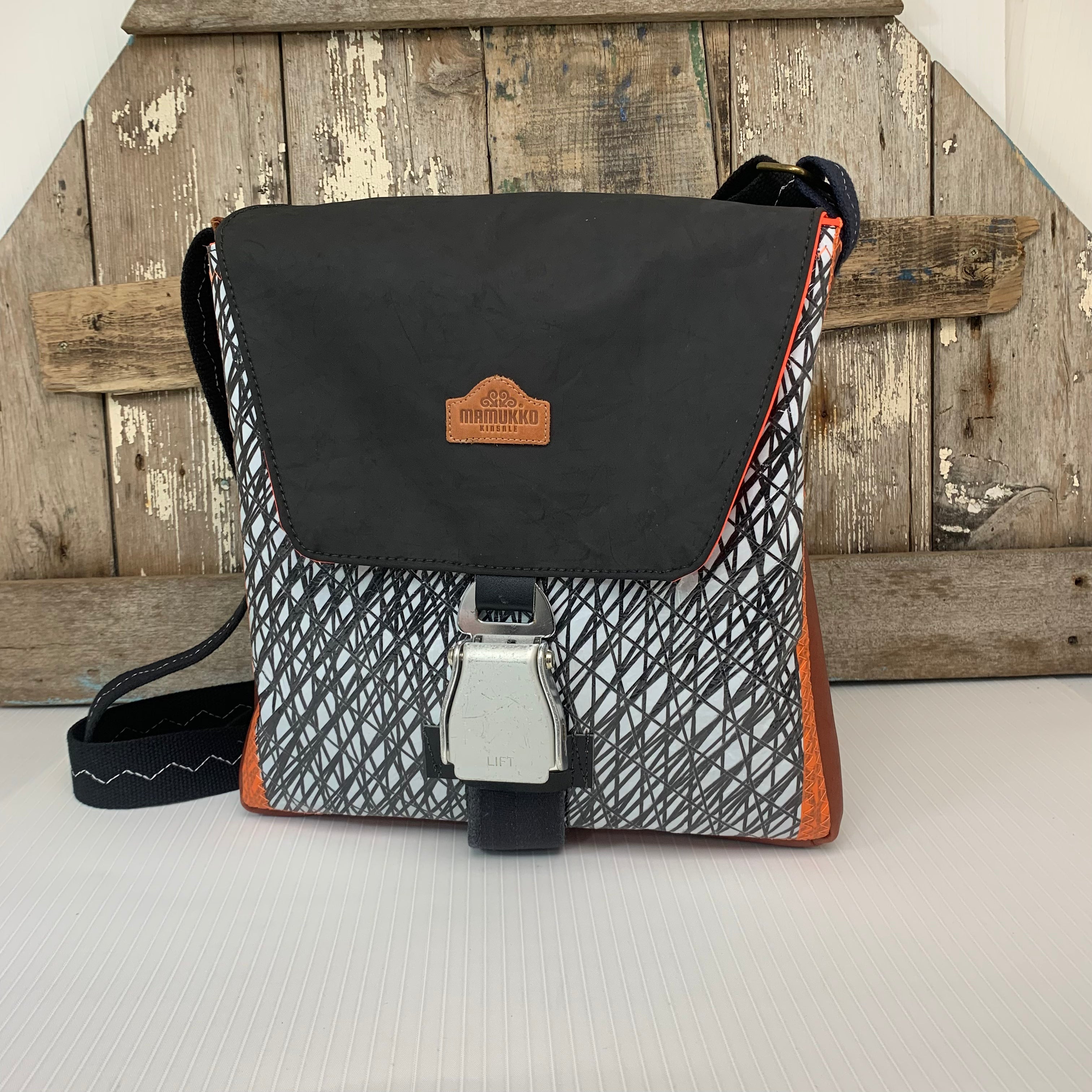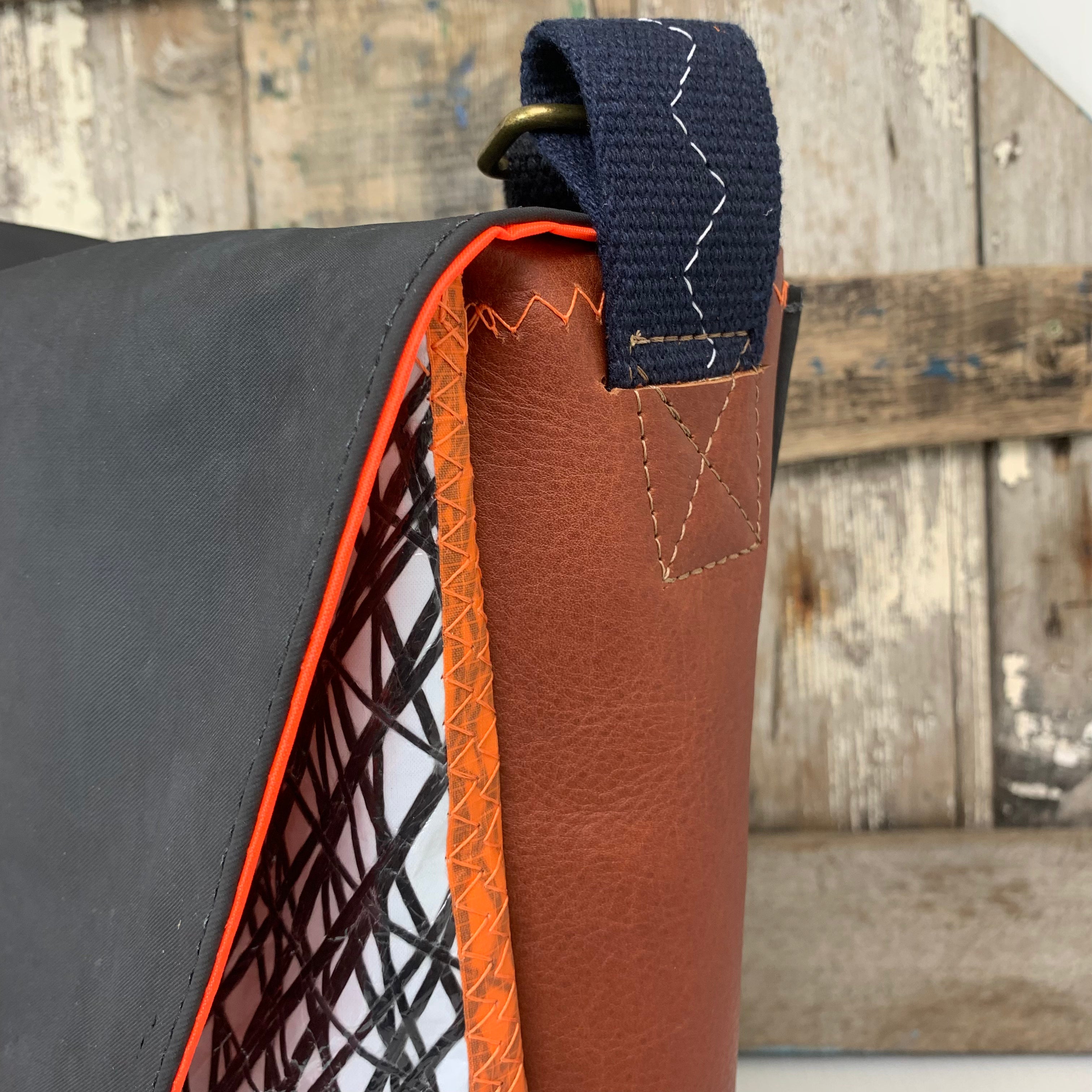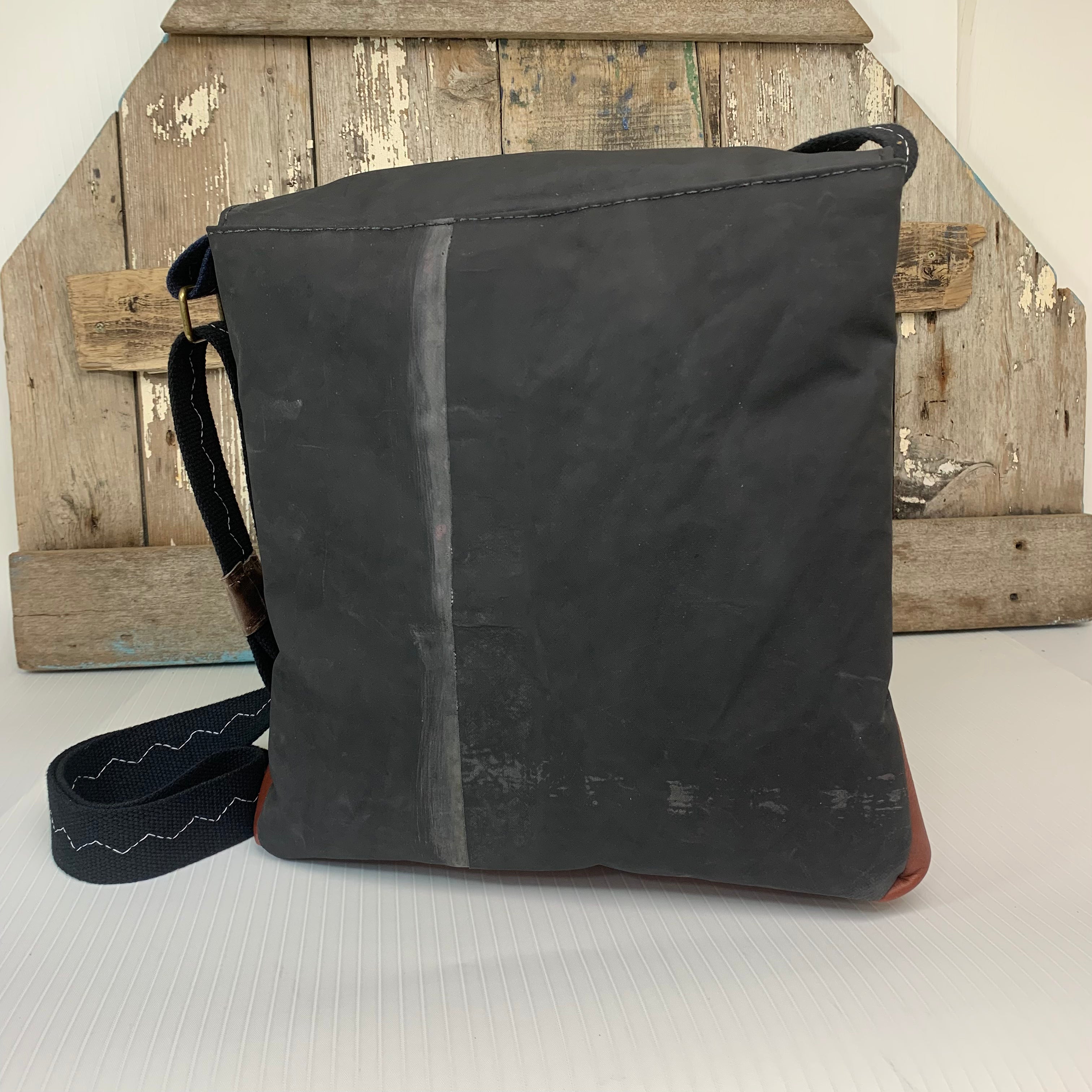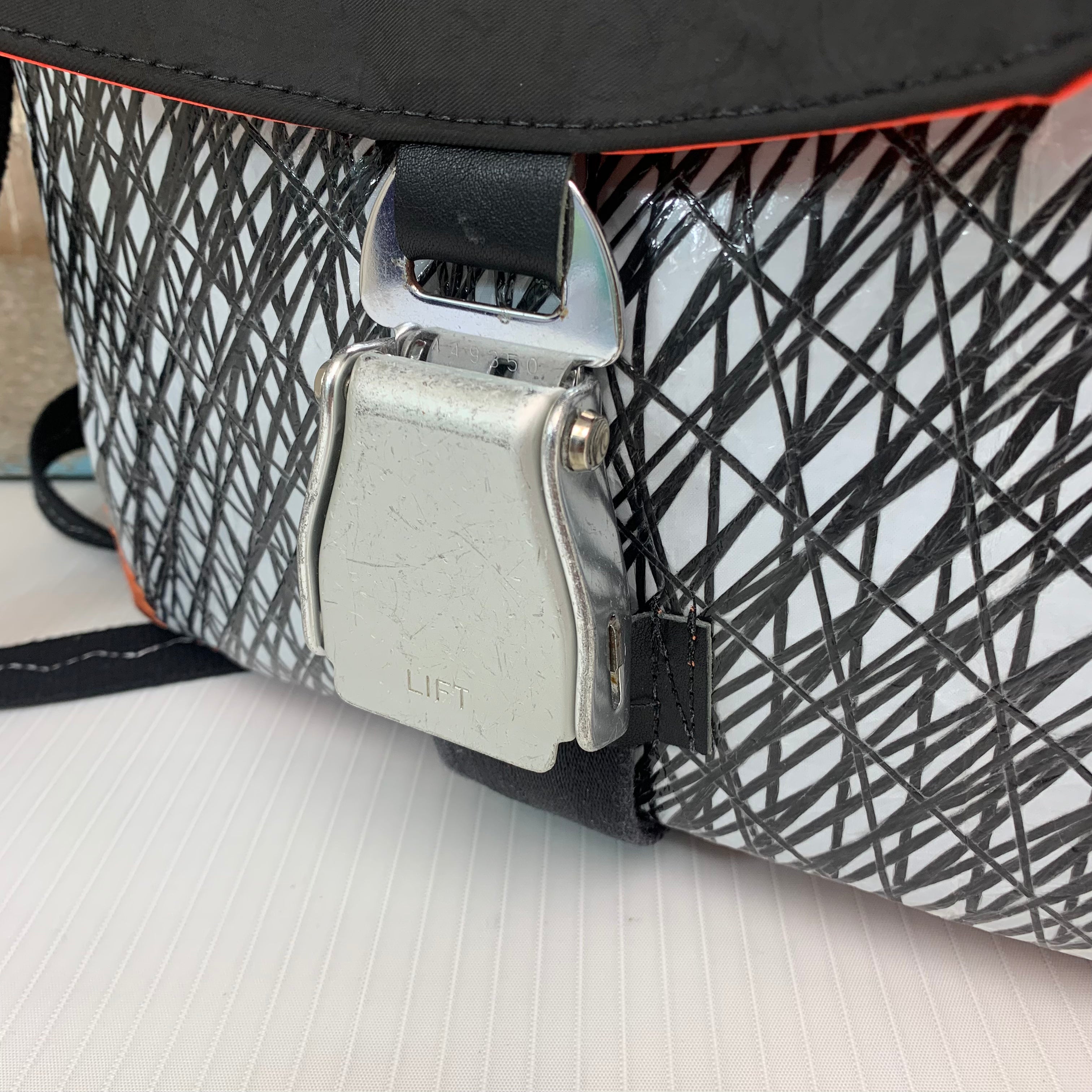 Hugo Boss Eco Urban Messenger
Mamukko's extraordinary Eco - Urban Messenger, where style meets sustainability and functionality. This unisex cross-body bag embodies the essence of Mamukko, showcasing a remarkable combination of multi-functional design and unique materials, including an instantly recognizable piece of industrial design.
Designed to exceed expectations, our Messenger bag features a distinctive upcycled airplane seat buckle as its closure mechanism. This iconic buckle adds a touch of industrial charm and serves as a testament to our commitment to repurposing materials in creative ways. With its instantly recognizable design, the buckle becomes a conversation starter and a true statement of individuality.
But it doesn't stop there. The Eco - Urban Messenger is more than just a fashion accessory. It's a testament to our dedication to sustainability. The bag's body is crafted from upcycled Hugo Boss sail, lending each piece a touch of maritime history and a unique story. The flap and back are skillfully repurposed from decommissioned natural rubber liferafts, ensuring durability and an eco-friendly approach.
We take pride in our conscious sourcing practices. The sides of the Messenger bag are made from leather salvaged from a closed shoe factory, adding character and reducing waste.
With a sturdy yet comfortable cotton-webbing strap, the Messenger bag provides both strength and convenience. The combination of upcycled materials not only enhances the bag's durability but also ensures weather resistance, making it a reliable companion for any adventure.
Experience the perfect fusion of style, sustainability, and practicality with Mamukko's Eco - Urban Messenger. Embrace our commitment to repurposing materials and celebrate the iconic industrial design with the upcycled airplane seat buckle closure. Stand out from the crowd and make a positive impact on the environment without compromising on quality or functionality. Elevate your everyday carry with Mamukko's exceptional craftsmanship and distinctive designs.
unique Features:
* front from hi-tech carbon fibre IMOCA 60 Hugo Boss sail
* flap & back piece from a decommissioned natural rubber Viking liferaft
* leather side & bottom from blue upcycled shoe industry leather
* inside pocket, lined with an orange fabric
* flap closes with an recycled airplane seat buckle
* adjustable heavy cotton shoulder strap 
features:
* limited edition, 7 made only in this batch
* handmade in Ireland by Mamukko
* stitched to industrial strength with our well respected & looked after with Adler sewing machines
* Size: 33 X 32 X 7 cm 
Availability:
Out Of Stock
Regular price

Sale price

$194.00

Unit price

per