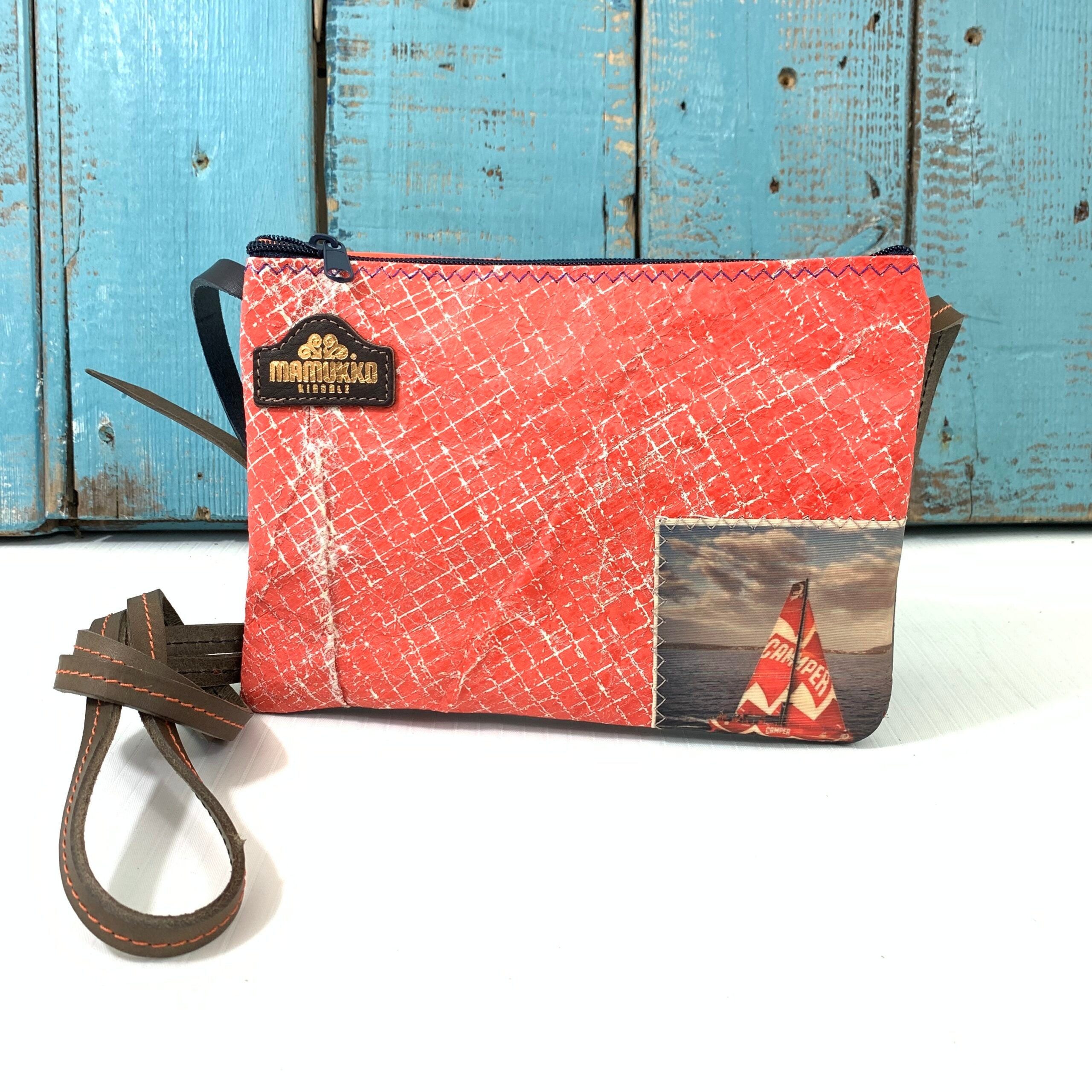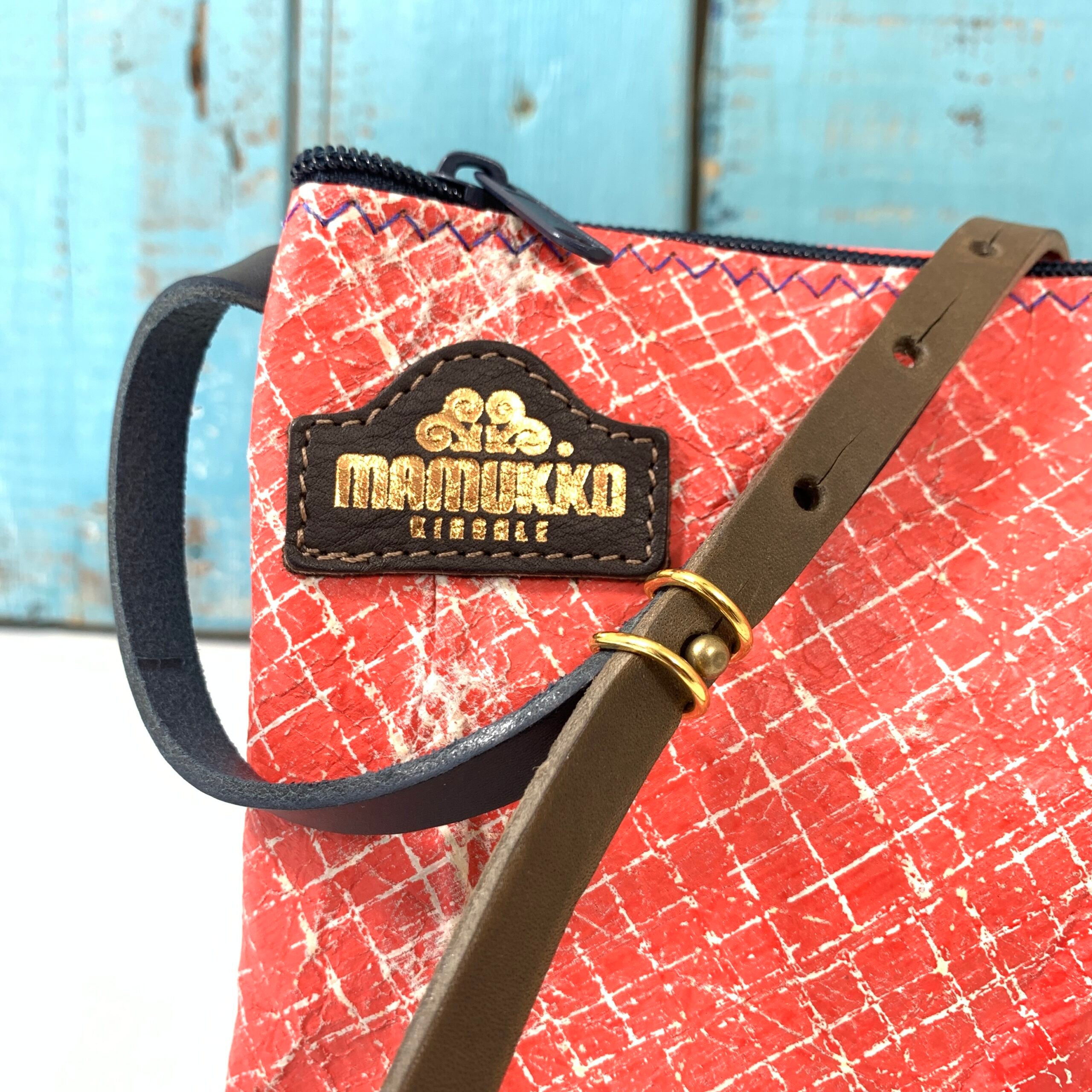 Practical yet simple, sling X-over made with the ususal top movers: rescued kevlar professional sail from the Volvo Ocean Race, airplane soft leather seat and veg tanned Italian leather straps. Fitting phone, pens, keys & you name it essentials.
This life dance is for lifelovers. Mamukko's Bird in the Bush Pocket, made from raspberry sails rescued from the yacht, Lifelovers was funded by Camper Shoes. Yes, Mamukko upcycle very diverse and historical materials.
A bad dancer can come in early or too late. Too late misses the cue, too early, cuts off the previous move, it's impetuous, unsure. Waiting 'til the very last minute to change, move or decide something, allows us fully complete through the previous move, to sup up all learning, to arrive in perfect intelligent timing AND to be ready for the next beat.
Too much passion and over prep can burn and zap, too little blockes the airwaves. Taking bite-sized measured strides and paced timing takes trust.. Trust that all is in order, including you and your choices, even the ones you don't know yet need choosing.
How to do this in these unsettling times? Accept the time is always right, your foot will always find solid ground and fit the groove to 'dance…in the pocket'
Put the music up, breath deeply take nothing too seriously, listen for the next beat, trust your body. Do the dance of love in doing what you love.
We do. Work Style. Free Style.
features:
* Front made with Camper sponsored sail from professional yacht, Life Lovers, that raced and finished 2nd in Volvo Ocean Race 2011 - 2012
* Back made with airplane seat leather
* Italian veg tan leather strap
* Brass fastener and loops for strap
* Unique bag ID with serial number
* Handmade in Ireland by Mamukko
* Stitched to industrial strength with our well respected & looked after Adler sewing machines
* New embossed leather Mamukko label
* Size:  23 x 15 x 4 cm
Availability:
Out Of Stock
Regular price

Sale price

$58.00

Unit price

per